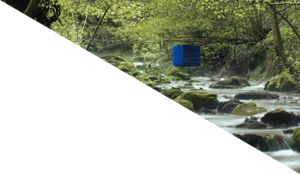 1. Purpose

The website of Synprovis GmbH of Eich, Switzerland («Synprovis») and all the information contained in it or linked to from it are intended for information purposes only.

2. Copyright

Any reproduction, onward transmission or other use of the information on this website is prohibited without permission. Requests for consent to reproduce information on this website should be addressed to the webmaster at: kontakt@synprovis.ch

3. Disclaimer

Synprovis makes every effort to ensure that the information on its website is correct and up to date. However, Synprovis offers no undertaking or guarantee regarding the accuracy, completeness or suitability of the information contained in or linked to from this website. Access to and use of the website and any information contained in it or linked to from it shall be the user's sole responsibility and at his/her own risk. Neither Synprovis nor any person or company involved in producing, entering information into or forwarding information from this website or other websites linked to from it shall be in any way liable for any damage or loss resulting from accessing or using the content of this website, any malfunction encountered during its use, or any errors or omissions in the content of the website. Furthermore, Synprovis bears no responsibility for any inappropriate, non-beneficial or disadvantageous investments, expenditure or transactions incurring losses in connection with access to or use of this website or with any malfunction encountered during its use.
4. Changes

Synprovis reserves the right to change the content of this website, in particular the products, specifications and availability referred to in it, at any time, for any reason and in any way without prior notice. Synprovis accepts no responsibility whatsoever for any consequences of such changes.

5. General terms of business

All services provided by Synprovis or affiliated companies are governed by the General Terms of Business in the version applicable at the time. These can be viewed under Downloads.

6. Severability clause

If any part of these legal notices should be or become invalid, this shall not affect the validity of the legal notices as a whole.

7. Privacy

Synprovis always treats personal data with the greatest of care and in strict confidentiality. Synprovis undertakes not to pass on any personal information such as e-mail addresses to third parties.

8. Applicable law

The content and use of this website are governed by Swiss law in every respect. Insofar as permissible, the legal venue is 6205 Eich, Switzerland.
Copyright © Synprovis GmbH. Alle Rechte vorbehalten.